Just a little ways past the south end of Albion's campus lives the herd of the Albion College Equestrian Center. 
The horses are housed on two sides of the stables according to the two equestrian teams, western and hunt seat. Bryn Osborne, a sophomore from East Peoria, Ill. rides with the western team. 
"We have a lot of different horses of different ages at the barn," Osborne said. "They all have their own silly personalities."
Lucia Scouten and Toledo sophomore said horses' personalities affect "how you bond and work with the horses."
The Equestrian Center is open to the public, as there are stables for community members to board their horses. People can also call and make appointments to visit, or sign up for lessons with the horses. 
According to the Albion College Equestrian website, "Over 40 horses, ranging from Quarter Horses reiners to warmblood jumpers and dressage horses make up the backbone of the lesson program and the varsity equestrian team."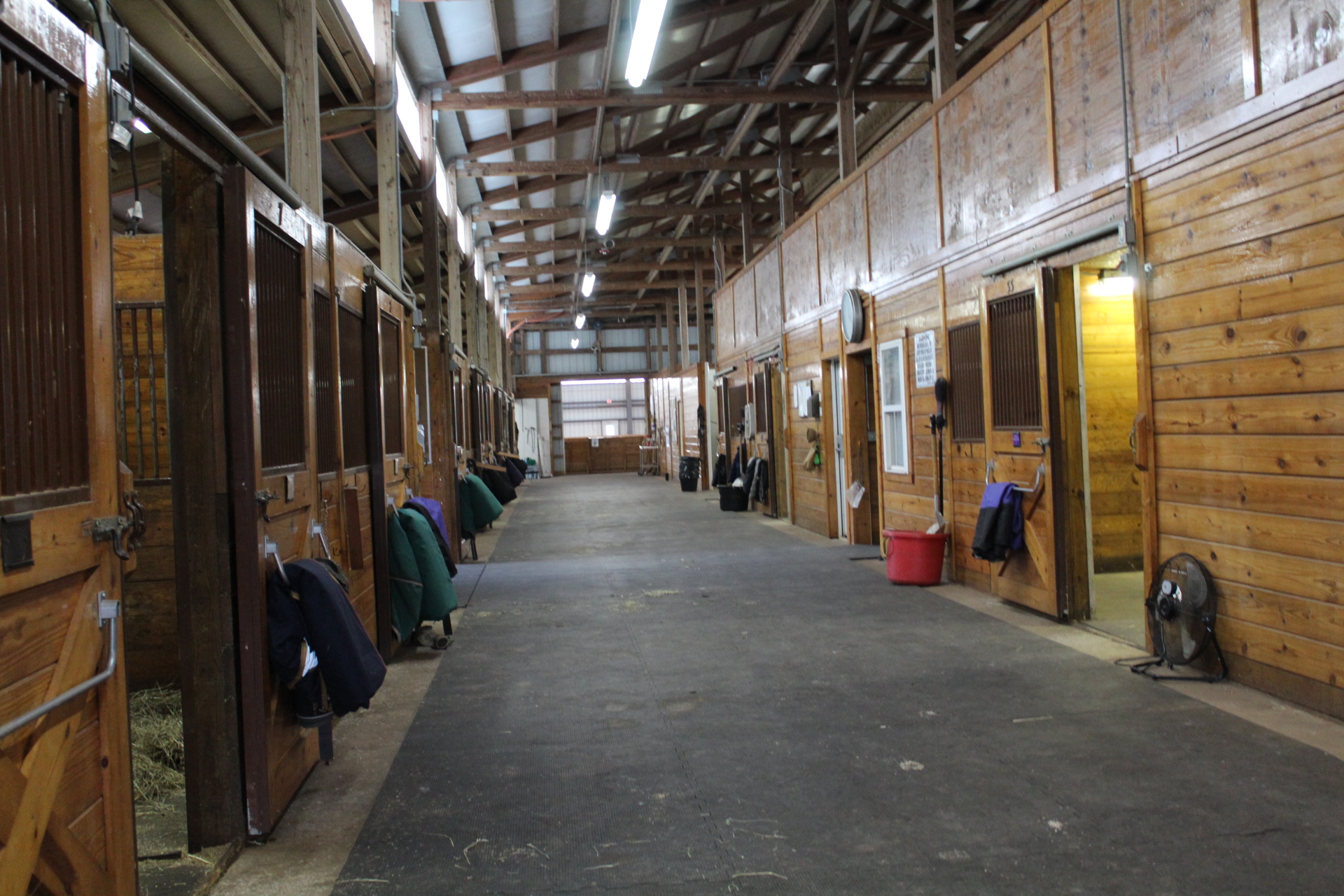 Corrections – 9:20 p.m. Friday Nov. 10: Clarifications were made to facts about Osborne's home state, Wally and Chaucer's names, facts about Monti and a quote was paraphrased for accuracy.