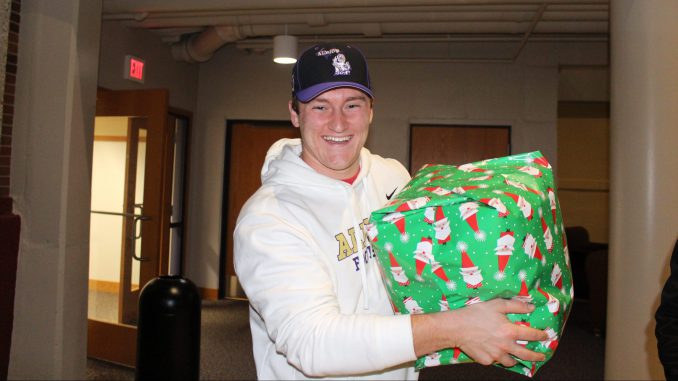 Unfortunately, a number of families in the Albion community need help during the holiday season. With this in mind, the Student Volunteer Bureau opened up an opportunity for any fraternities, organizations, alliances and clubs to help out said families in need.
On Monday each group was assigned a family to buy and wrap gifts for.  
Students gathered in the Science Center Atrium to wrap gifts and celebrate the holiday season by giving back to the Albion community.