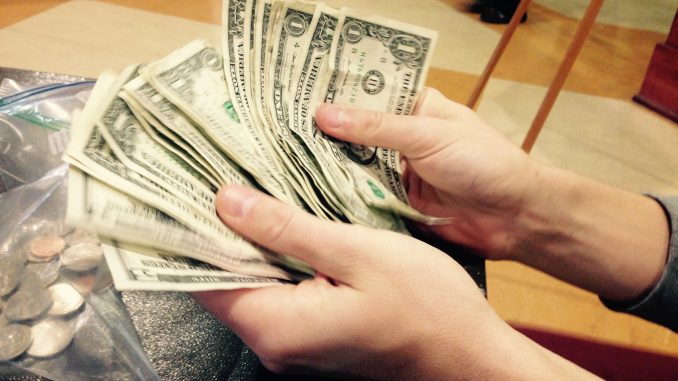 Going to college and getting a well-rounded education is important, and schools should do whatever it takes to ensure the comfort and safety of the students. However, attending college is expensive, and colleges need revenue from students' tuition just as much as students need colleges' educational services. 
Colleges break down what students need to pay in five categories, including tuition; room and board; books and supplies; personal expenses; and travel. With all of those costs combined, it's far from cheap to get a good education. Despite additional costs during COVID-19, colleges across the country are trying to sustain themselves financially.
In light of the pandemic, many small liberal arts colleges, such as MacMurray college, Urbana College, Family Hope College and more, have been forced to close down permanently. With that, schools have to come up with a way for students to easily transfer to another school without losing credits. In scenarios like these, many different measures have taken place to allow students to continue their education.
"Institutions are suffering from lost revenue to partial tuition refunds, room and board, fees, etc.," said Michael Hansen, CEO of Cengage, in an interview with Forbes.
Unfortunately, colleges' costs of attendance may rise at very high rates in order to make up for those losses. This can cause a worrisome feeling for what may be coming ahead, leaving families financially distraught and colleges at a financial deceit if students fail to re-enroll. 
Many colleges have agreed to freeze increasing tuition rates or lower next year's tuition in order to encourage students to continue their education at their facilities. Recruitment is a very crucial part of college financials because each individual who attends a college brings in money.
However, colleges have seen a drastic drop in international students enrolling in schools out of state and more students are opting to stay closer to home to save money and for security purposes. Schools also worry that students will protest to have certain fees waived since certain things will be cut. 
According to an article published by Bridge, Michigan's private colleges lost roughly $63 million as a result of COVID-19 thus far. $35 million of that comes from room and board rebates given to students after colleges were forced to close last spring. Given that tuition and room and board account for 70% of some college's cash flow, this rebate hit educational institutions hard. Robert LeFevre, president of Michigan colleges and independent universities, used the word "dire" to describe the financial situation of colleges and independent universities across Michigan, including Eastern Michigan University, losing major revenue this year.
For small schools, who have fewer students paying tuition, this fact could be ravaging to the financial health of the school, even if it loses just a small pool of people. 
What this means for Albion
According to The Gander Newsroom, Albion received over $1.5 million in aid from the CARES Act. The article states that Albion received $7.5 million in "unrestricted cash," which is the largest amount of money gifted to the college in its history. 
The money came from former Albion student Robert Richmond. Albion has used some of the money for COVID kits and different health measures to protect students and staff. Albion College President Matthew Johnson insinuated that the donation was essential to Albion's ability to come together this fall.
"It provides for new ways to assist students in need; new curricular and co-curricular opportunities for students to gain the kind of education and experience that will be even more critical in our changing world," said Johnson in an article published on Albion's website. "[It provides] immediate, practical help so we can be together safely in the fall. Mr. Richmond knew the value of education and we will live up to his expectations."
The Gardner News states PPP money was also given to assist with employees but they have over 498 staff members, which cost more than $10,000. 
The pandemic has tested the resilience of Albion College and other smaller colleges and universities. The true financial effects COVID-19 will have on the educational system, in the long run, are still unknown, but Albion, among other colleges, is doing what it can to live in the present and sustain its financial health. The college is doing the best it can to fight back and adjust during unprecedented times like these.