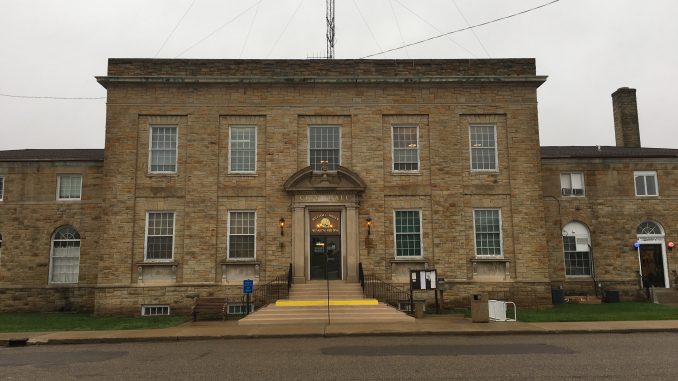 In a 7-3 decision, the Albion City Council voted to hire LaToya R. Rufus as Albion's new city manager at its Sept. 24 meeting.
At a Sept. 14 public forum, Rufus shared her extensive experience in city government with the community.
Rufus spent most of her life living in Chicago, Illinois. She attended Iowa State University and graduated with a degree in public administration. Following graduation, Rufus worked at the Chicago Housing Authority as the tenant patrol manager. During her time with the Housing Authority, she worked with six low-income housing developments, which required her to spend time working directly with tenants to ensure safety.
Rufus also has experience working as a director of community development, village administrator.
She has sat on numerous committees during her career including a board of appeals, an economic development council committee and a finance committee. Her in-depth background with public housing led LaToya to earn certifications in property, maintenance and housing inspections as well as housing and zoning inspections.
If Rufus accepts the job as Albion City Manager, Rufus said she brings practical ideas that will enhance the citizens' relationships with the city government. Rufus recommended Albion host monthly town hall meetings for citizens in various districts throughout the city to gain a better understanding of problems that are addressing citizens in those areas. She believes this is a great way to engage citizens and bridge the gap between government and citizens.
In the past, Rufus has managed citizen complaints, conflict resolution, and landlord tenant resolution. These meetings will allow citizens to address concerns to their elected officials, she said.
Additionally, Rufus has found success hosting monthly business breakfast meetings where she would invite local residents, business owners and stakeholders in the community to discuss economic development problems. Rufus would invite organizations the community was partnering with as well as different agencies, county commissioners and state or federal representatives.
Communicating with Albion residents is often difficult because many residents do not have access to the Internet. Rufus recommended that the City begins a local print newsletter that comes directly from specific departments within the city government. This newsletter would talk about what each department is doing and would be available online and at City Hall.
Rufus describes herself as an inclusive person and believes "government can only move forward if it includes individuals within the community." She has worked in racially diverse communities, as well as affluent and non-affluent communities.
The bottom of Rufus' email says, "failure is not an option" which reflects her belief that there is a bridge to every problem that arises.
The City of Albion has four unions, and Rufus brings her background as a lead negotiator to the City of Albion. She believes it is important to understand the union contracts and what union members need. She acknowledged that unions often want raises every year but municipalities cannot always accommodate that. But, there is always a happy medium that can be found when bargaining, she said.
Rufus applied for the job as Albion's city manager because she was looking for something different. She said her depth and breadth of experience will allow her to implement her many ideas as Albion's new city manager.
The City has begun contract negations and will announce Rufus as Albion's city manager once a contract is signed.