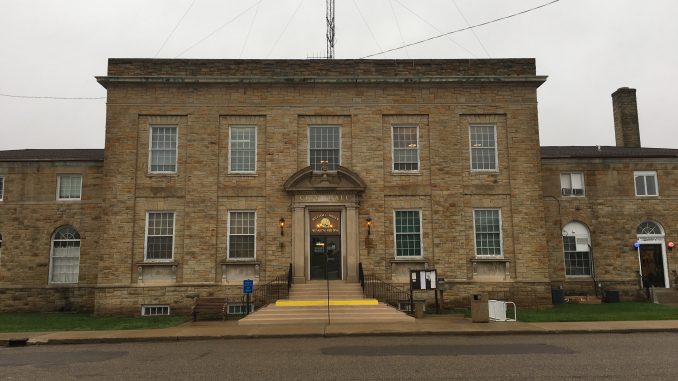 By Andrew Wittland and Morgan Garmo
The Albion City Council hosted a special meeting to accept City Manager Sheryl Mitchell's letter of resignation, effective March 31. Mitchell has held the post since September 2014.
Mitchell posted her resignation letter on March 11 on the "Our Albion Michigan" Facebook page and began the March 12 meeting by reading it aloud.
Following the letter, Mayor Garrett Brown thanked Mitchell for her service to the Albion community, highlighting her intellect and drive that has helped the city grow.
Council Members Marcola Lawler, Andrew French, Lenn Reid, Sonya Brown and Jeanette Spicer each took time to recognize Mitchell's efforts to advance Albion.
French took his opportunity to highlight one of the mistakes he said he made while serving as a council member — not voting for Mitchell to be city manager.
"I have never been more pleased to admit that I was wrong," said French. "And these last three and a half years have been perhaps the most challenging but the most wonderful."
The question of who will replace Mitchell in the council is yet to be decided, as the City Council voted to table the transition discussion to a further date.
While there was no public comment in front of the board, citizens from Albion showed up in support of Mitchell.
"She's really proven herself, and it's a shame that this resignation came so quickly," said Brenda Davis, an Albion resident. "They're going to need to find someone who has the same vision of moving Albion forward."
More information regarding Mitchell's resignation and the replacement process is to follow.