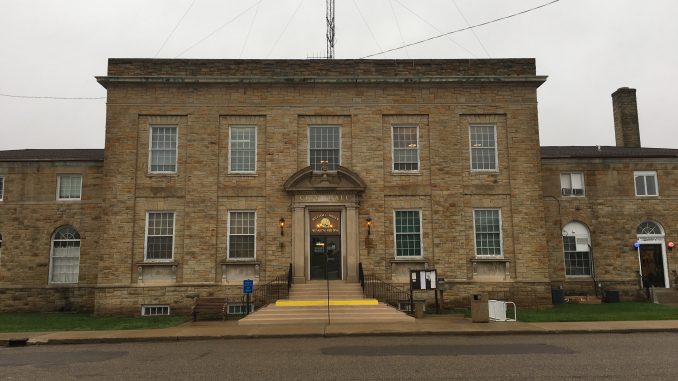 On Thursday, November 2, Albion City Council met to vote on marijuana permits in the city of Albion. The council passed four resolutions approving each license except distribution.
In 2008, the state of Michigan legalized marijuana for medical purposes, allowing individuals with medical marijuana cards to receive their prescription legally.
In September 2016, Governor Rick Synder signed the Medical Marihuana Facilities Licensing Act, which left individual municipalities to decide if they wanted to participate in the marijuana business.
There are five different types of licenses that can be obtained: provisioning centers, processors, growers, safety compliance facilities and secure transporters. As long as it stays within state restrictions, the city has the ability to determine the number of licenses that are provided, as well as the type of license.
The City Council meeting started by community members addressing the council in favor of legalization.
The first resident to speak in favor of the legalization of marijuana in the city of Albion shared a powerful story with the council members.
"I have a medical marijuana card, "said Carlen Kernish. "I am not a drug addict. I am a patient who is in pain. Three years ago I was attempting to teach a man on the autism spectrum and he got frightened by his surroundings. He grabbed my wrist and he ran as fast as he could… ultimately closing the door on my arm. I was in excruciating pain because I had a triangular fibrocartilage tear in my wrist, as my surgeon told me. He told me I could get an expensive surgery and potentially still lose mobility. Or I could deal with the pain and still have a full range of motion. I elected the latter… You can either vote in favor of bringing jobs to Albion or you can vote against bringing jobs to Albion. You can either vote in favor of new tax revenue coming to Albion to improve various aspects of our community or you can vote for continuing status quo."
Prior to the vote, Council member Andrew French read a letter from a constituent who was unable to attend the meeting. 
"We are a small town that is rebuilding. This is not something that I want around my children. I do not agree with medical marijuana. I believe it is a gateway drug and still considered illegal. Federal law precedes state law. The center cannot be downtown; it cannot be within 1,000 yards of a school or school property, a park or a historical district. It is not considered industry so it cannot be in the industrial part. It cannot be in neighborhoods because of zoning. I would propose that we wait. There is distribution in Jackson and Battle Creek that [is] close enough."
The council members decided to vote on each permit individually and then to decide where the businesses would be located in Albion. Some council members expressed concern with this process because they were only willing to support the permits if the businesses were restricted to the industrial district.
The council members passed four permits: processors, growers, safety compliance facilities and secure transporters. Since the provisioning center permit was not passed, Albion will not be distributing marijuana.
After voting on the permits, the council members voted on the location the operations would be restricted to. The council members determined that grower and growing facility plants would be restricted to districts M1P, M2P and M2. Processors will be limited to districts B3, M1P, M2 and M2P. Secure transportation will be limited to districts B3, M1P, M2 and M2P. Safety Compliance will be limited to B3, M1P, M2 and M2P. The council also supported all three types of growers, which is determined by the number of plants.
Photo by Beau Brockett.