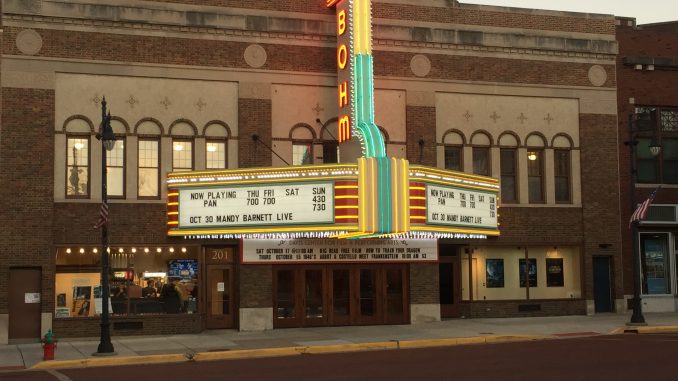 Are you tired of Netflix and movie theatres? Are you looking for something different to do during your free time? The new comedy shows at the Bohm might be the perfect entertainment for you.
The theatre is introducing comedy in order to "provide diverse product and something different for the community other than just music and film,"said Nancy Doyal, the executive director of the Bohm.
John Face, who books the comedians for the Bohm, said, "The general rule for the comedians I'm bringing in [is for them to] appeal to everyone from college aged students, all the way up to seniors."
Each comedian will bring a fresh performance to the Bohm. Originality is the basis for the comedian lineup this season, so no one will have to suffer through a joke they've heard too many times.
Face said, "Unlike going to the local bar, listening to a band doing cover music, everything you hear is original, and that's the unique thing about comedy. And that's what makes them all different."
Although Albion College students do not receive a discount for the shows, admission is only eight dollars.
In regards to other new events at the Bohm, Doyal said, "We're going to continue to do music in 2016, and I would say we would have a different variety of music. We've had some interest in celtic music; we've had interest in hardcore metal rock."
To see what events the Bohm has coming up, check out their website.
The Bohm already had its first comedian, but there are still two more Comedy Nights scheduled for before winter break.  The next comedy act will be Wednesday, Oct. 28 at 7:00 p.m. It will feature comedian Thaddeus Challis. For more information, you can also check out the Bohm's Facebook page.
Photo by Natalya DiCiacca