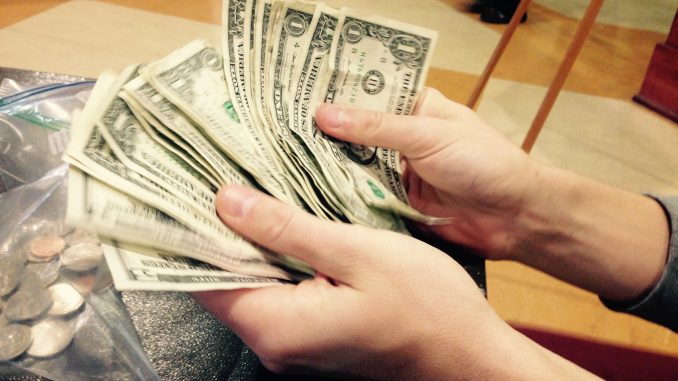 The Wellness Theme Year at Albion College encompasses seven different dimensions of wellness: physical, intellectual, financial, emotional, spiritual, social and environmental. During the month of November, the wellness theme year committee is encouraging awareness of financial wellness.
So what exactly is financial wellness? Zach Kribs, Mason Senior and student representative on the theme year committee, tells us in a sentence.
"Financial wellness is the knowledge and practice of financial behaviors that will lead to a lifetime of financial success," Kribs said.
The committee picked November to highlight financial skills for a few reasons. Heather Betz, assistant professor in kinesiology and co-chair for the wellness theme year committee explains a few.
"We decided to make November financial wellness month as the holidays are approaching and often that is the time of the year when people get into financial issues with things like over-spending and charging up their credit cards," Betz said. "Wellness encompasses all aspects of a person's life and financial health can positively or negatively impact the other areas of wellness."
The recent implementation of the Albion College Financial Skills Center, located on the second floor of Ferguson across from the Residential Life office, also makes this month's theme a timely event. Ann Whitmer, director of student financial services, tells us more.
"The Financial Skills Center will allow students to learn more about financial literacy, provide peer mentoring and be a resource for students to learn a variety of skills such as managing money, develop budgets, learning about investments, taxes, insurance etc," Whitmer said. "It will help students prepare to navigate their 'administrative' part of life."
New developments also also include the implementation of a financial peer-mentoring program and education about CashCourse.org, a website that allows students to better track their expenses and dues.
More information about financial wellness and the services offered by the Financial Skills Center will be presented at this month's FITT Friday lecture series on Friday, Nov. 21, time and place is to be determined.
Photo by Alex Carey