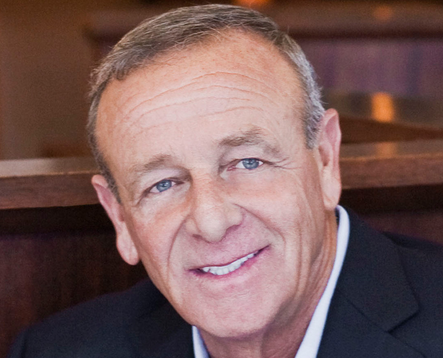 No, Albion didn't bring in Bill Nye to speak at commencement this year. They didn't bring in Barack Obama or some other big name politician. Instead, they went with the Fedele Bauccio, CEO of Bon Appétit, Albion College's cafeteria food service provider.
When I first heard the news, most of my thoughts fell in line with many of the other opinions I saw on various social media sites. Who the hell is Fedele Bauccio? Why would we have the CEO of a company that supplies our food to eat at Baldwin speak to us at commencement?
I started reading articles about Bauccio and the more than 400 sustainable kitchens his company operates. His company provides food services to innovative companies like Twitter and eBay and world-renowned universities such as Duke and Pennsylvania.
Then there's the sustainability side to Bauccio and his multimillion-dollar corporation. While the Albion campaign to become a "sustainable" campus will always be a load of BS to me until they actually provide simple recycling services to the fraternities on campus (where nearly fifty percent of men on campus live), the school got it right by bringing Bauccio to the podium at commencement, regardless of whatever theme year it is.
Bauccio and Bon Appétit served over 136.5 million meals made from local farms in 2011, and that number has continued to grow. The company has pledged to switch to 100 percent humanely raised beef and will get rid of all pork that's raised in gestation crates by 2015. That's unheard of for a massive food service company and for a company that serves over 400 different types of campuses nation-wide.
Bauccio's last name may not have the glamour and power like, say, Obama, but the James Beard Foundation recognized Bauccio with one of its eight annual leadership awards for his work with sustainable food.
Curious to know who the other seven were? Let's just say one of the other recipients was Michelle Obama.
Would I have liked to listen to Bill Gates address the 2014 graduating class from Albion College at this year's commencement? Yes. Would I have liked the college to bring in a successful and prominent alumnus or alumna to address my class as well? Absolutely. But am I upset about the college's decision to bring in a leader who's changed the way the rest of the country looks at one of the biggest and most important industries? Not a chance.
See you on May 10, Mr. Bauccio.
Photo via Bon Appétit