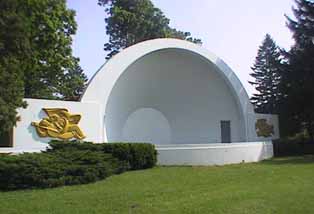 Performances of singing, dancing and spoken word, and all for the benefit of the Albion community? That's right, The Art of Noise: Nothing but Talent Benefit Concert is preparing to put on a performance once again.
The Hip Hop Dance Center is putting on its second annual concert this Saturday, April 26, at 5:00 p.m. in Victory Park. The charge for a ticket to this extravaganza is three dollars for all Albion College staff, faculty and Albion community members. However for students, ticket prices drop to two dollars. All proceeds earned will be donated to better the Albion Elementary and Middle Schools.
The concert will feature performances by members from Albion College as well as the Albion community. The Art of Noise concert serves as a proactive way to celebrate unique talents, strengthen ties between Albion College and the Albion community and raise funds for the betterment of the town as a whole.
For more information on the event, contact Ebonie Williams at ECW13@albion.edu.
Photo via www.placepromo.com