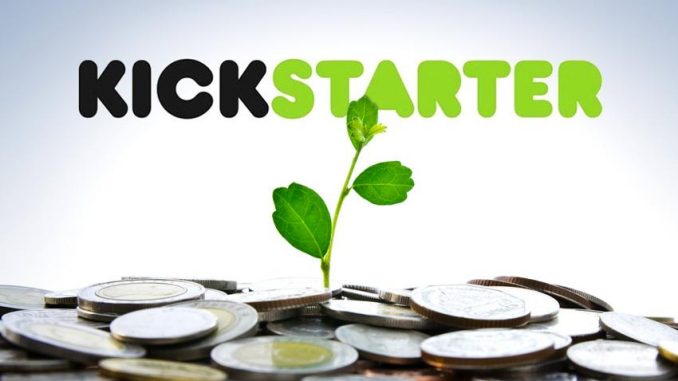 Want to raise money for your dream bakery? Maybe you need funds for the restoration of an underappreciated mural or innovative videogame.
Kickstarter, a crowdsourcing site born in April 2009, can help you achieve these wild and innovative dreams. A team of 78 people in Greenpoint, Brooklyn manage the platform, answering questions and finding especially valuable projects to share.
Kickstarter has come under fire recently, but I stand to defend it.
According to the website, Kickstarter's founders aim to enable a wide assortment of creative endeavors. These ideas fall into one of 13 categories and 36 subcategories, the most popular of which are Film & Video and Music.
How does it work? Creators from the US, UK, Canada, Australia and New Zealand select a funding goal and deadline. Anyone can browse the site and offer support by pledging money. The goal must be met by the deadline, or no funds will be collected.
Donors contribute via Amazon Payments, which collects three to five percent of the funds raised. In turn, Kickstarter takes five percent. Though these relatively small portions are withdrawn, the creators maintain sole ownership of their final products. This makes Kickstarter an impressively democratic arena in which to showcase your work.
The site claims that 5.8 million people have pledged $1 billion since 2009, funding a total of 57,000 projects.
One of these projects was the film Veronica Mars, which hit theaters Friday March 14. Its release has opened the floodgates to both criticism and celebration of Kickstarter. The movie's debut is a chance to explore Kickstarter's roadblocks and triumphs and ultimately prove detractors wrong.
To start, Veronica Mars is a testament to the platform's ability to further expose popular projects. Mars creator Rob Thomas and actress Kristen Bell started the fundraiser on March 13, 2013, requesting two million dollars. Just one month later, 91,585 people had raised $5,702,153.
It's easy to argue that the pair was able to garner such astounding support because they're well-known, but I urge you to consider the incredible variety of obscure projects people helped fund. These include an emoji translation of Moby Dick, the customizable watch Pebble and even Grandma Pearl's Happy Canes.
None of the entrepreneurs of the aforementioned products were famous, but Kickstarter helped their products find remarkable success.
Kickstarter critics have also bemoaned the fact that supporters are only allowed to use credit cards for funds. However, this is the safest and most efficient form of payment over the internet. Though it may exclude backers looking to use cash, the publicity the web gathers makes up for any supposedly missed opportunities.
Naysayers argue that a product's value is not guaranteed, but I contend that backers' investment will ensure high quality results. Kickstarter requires explanatory videos with highly detailed plans and designs already laid out. All that remains are the necessary funds. With supporters counting on the success and completion of a project, creators are certain to put in their greatest effort.
While projects like Veronica Mars illustrate Kickstarter's triumph, its beauty lies in the chances it offers lesser-known projects. It connects people globally through amazing creations, something we can all support.
Photo via banklesstimes.com