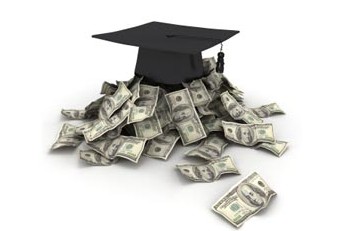 Students across campus are elated about the recent announcement that the comprehensive fee to attend Albion will increase 4.6% percent for next year, bringing the total cost of one year at Albion to about $46,010.00.
"I think it's awesome that we are being given the opportunity to pay more money," said Nobody Ever, That One Place, Ohio, first-year. "I feel like the prestige of a college is directly proportional to the absurdity of its cost, so higher tuition means a higher reputation, and that means more jobs down the road, obviously. Hopefully we can reach 50 grand by my senior year."
Students who rely on scholarships to attend Albion are especially excited about finally feeling more accepted as contributing members of the school community.
"I've always felt bad—being a first-generation college student paying for my own education—that I didn't get to pay as much as some of the other students here because of my scholarship," said Pee-Pants McGee, North Pole junior. "But now, since they are raising tuition but not my scholarship, I get to pay a little more. It makes me feel like I really deserve to be here."
While most students echo McGee and Ever's excitement, several students have expressed reservations concerning how the college will spend the extra dollars.
"I just hope they don't spend the extra money on something stupid like the faculty or academic programs," said Wayne Bruce, Gotham sophomore. "Maybe they could use the money to bring in a group of brown squirrels. We need a more diverse squirrel population here."
Photo courtesy of EdNewsColorado.com